Meet Dr. Kenneth Watson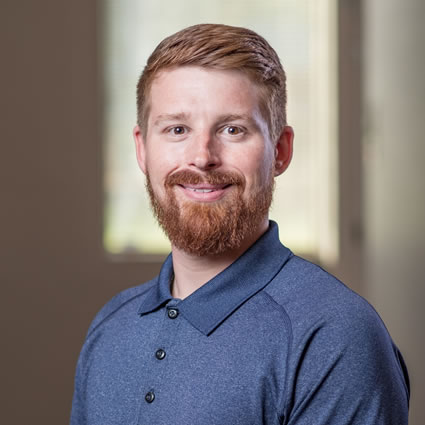 Raised amidst the energy and camaraderie of sports in a quaint Texas town, alongside his five siblings, he has lived the power of teamwork and resilience. His personal journey with chiropractic care began in high school, when a sports injury introduced him to its transformative potential.
Pursuing His Purpose
Dr. Watson began his chiropractic career in 2011, working as a chiropractic assistant during his undergraduate years. That's when he discovered a new purpose for his life—helping others achieve optimal health through natural chiropractic care.
Soon after graduating from Sam Houston State University with a B.S. in Kinesiology, he applied to Texas Chiropractic College. He received his Doctor of Chiropractic degree, with honors, and was Salutatorian of the Class of 2016.
EXPLORE OUR SERVICES

Moving Forward
Dr. Watson had been practicing in Austin, TX since graduation, and decided to take his passion for chiropractic further by opening Verity Chiropractic in 2018, to help people in the community improve their health and well-being. He specializes in conservative natural care for patients of any age or severity of condition. His clients include teachers, law enforcement, athletes, firefighters, pregnant moms, IT specialists, and of course kids!
Skilled Care for All
Dr. Watson is proficient in multiple adjusting techniques, including Diversified and Gonstead, and other modalities to address each patient's health concerns and goals.
Whatever combination of therapies, tools, or techniques is needed to offer patients the best outcomes for their unique issues, we're here to support you every step of the way.
Outside the Practice
Dr. Watson lives in Austin with his two dogs, Moose and Moby, and his wife Rachel. Most of his free time is spent with family and friends, throwing the ball for his dogs, outdoor adventures in Austin, or working with his hands doing DIY projects.
He looks forward to becoming a true servant to the Cedar Park community and invites you to drop by or call the clinic to say "hi!"
Schedule an Appointment
Dr. Watson would love to meet your family and introduce you to natural and holistic chiropractic care. We don't treat symptoms, we find the cause of your problem and correct it, so your body can heal itself. Call today to book.
CONTACT US
---
Dr. Kenneth Watson | (512) 215-0844